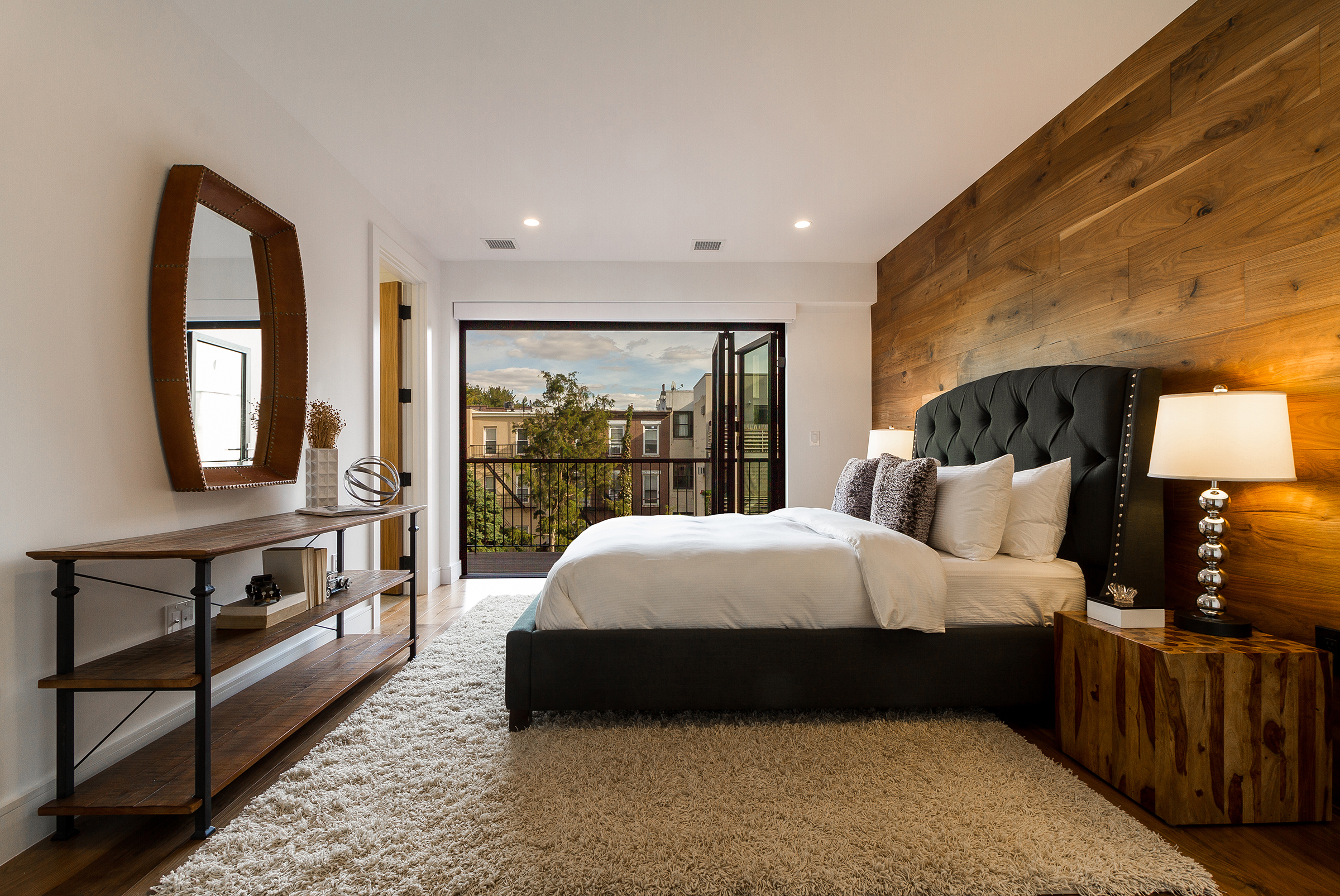 WILLOW AVENUE
Originally built in 1901, Willow Avenue was acquired as a blank canvas ­devastated by Hurricane Sandy. A red brick shell with wood floors and a dilapidated staircase – absolutely nothing was salvageable.
Not wanting to interfere with the existing historic front façade, a three-story, 16-foot rear extension and roof deck were added to maximize space. At the top, a built-in dry bar in the penthouse help to entertain guests who visit the green roof deck with peek-a-boo views of the Empire State Building.
This home's transition into a refined industrial space started with painting the entire façade black. Inside, historic features were highlighted through a continuation of the contemporary design, leaving elements like the original brick walls and wood floor beams exposed. The designers capitalized on accent lighting and natural woods throughout to soften the abundance of industrial elements by creating a seamless transition from the walnut hardwood floors into wood feature walls that run from floor-to-ceiling in the master bedroom and the entire height of the three-story grand focal point of the home.
On the parlor level, a steel zig-zag stringer staircase spirals the custom glass elevator to the roof deck, creating a sculptural feature on every floor. Large transparent globe lights descend through a three-story open skylight, visually amplifying the height and creating a sunlit corridor between floors.
Designed & Completed by Kirk P Mitchell while Head Architect at Dixon Projects 2016